The main septic services we offer in Greenville, SC include septic maintenance, pumping, and diagnostics.
You want your septic company to provide you with a great experience every time you work with them. However, you also want them to be able to get whatever septic job you have for them done without a problem. This is where our professional team at American Waste Septic comes in. We have a wide selection of septic services to offer and are confident that we can help you keep your septic system up and running.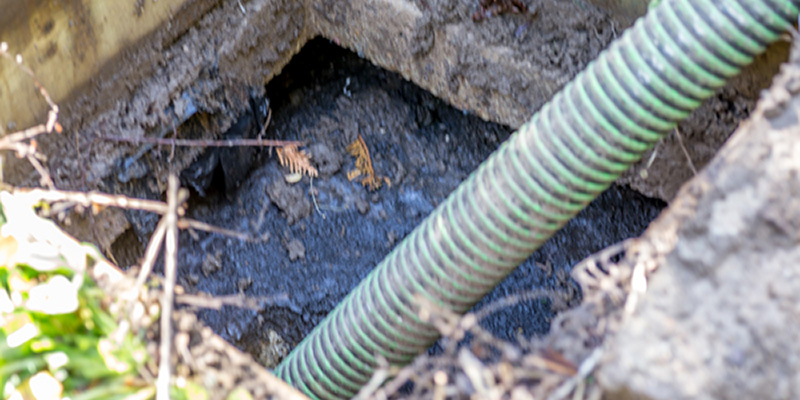 Key Reasons to Stay on Top of Septic Services
At American Waste Septic, we understand that septic services aren't something you might think about often. Out of sight, out of mind, right? However, the reality is that it is critical for you to call us for regular service, including septic pumping, as well as pay attention to signs that can indicate there is a problem brewing. Here are the top reasons why staying on top of septic services is a wise idea.
Avoid Backup- If your septic tank becomes too full or a problem with the tank or drain field goes unresolved, there is nowhere for the waste to go and it will back up into your home instead. The result is a mess that is also a health hazard and can be costly to clean up.
Minimize Repairs- Regular septic services help with finding problems while they are still small and affordable. As time goes by, the need for costlier repairs is possible.
Avoid Premature Failure- In nearly all cases, premature failure of a septic system is preventable by catching the problem early and making the necessary repairs.
Avoid Contamination- When a drain field can no longer properly filter the effluent, the result is contaminated soil and groundwater – perhaps even your well water! Regular septic services avoid this scenario by catching problems early.
Education- If you are new to having a septic system, we encourage you to ask us about what you can and cannot do with your septic system. When we provide septic services, we will point out any issues we see where you are inadvertently harming the system so that you can make the necessary changes to preserve the functionality and performance of the system.
Exceptional service all around.
"My septic tank backed up last night. I came across this company. I was impressed by getting someone on the phone so late (8:00 pm). The techs arrived exactly on time. They were very, very informative! Exceptional service all around. Even had some great laughs with them. I will be using again. And most definitely highly recommend."
★★★★★ Ebony B.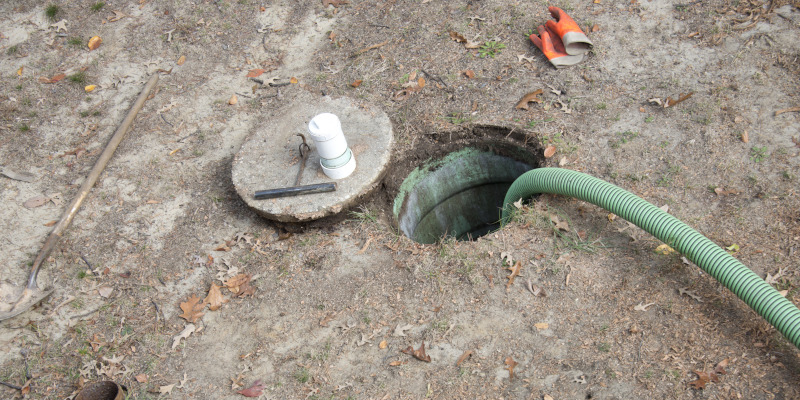 SEPTIC PUMPING
At American Waste Septic, we have a wide selection of septic services to offer and are confident that we can help you keep your septic system up and running.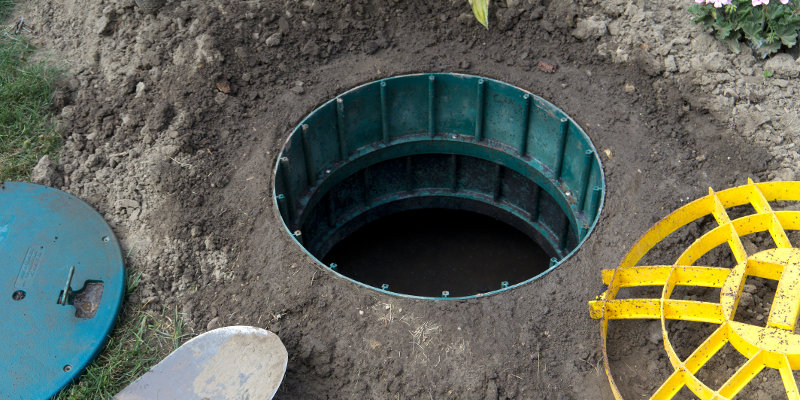 SEPTIC CLEANING
Make regular septic cleaning a priority. Let us come and clean out your septic tank. We'll get rid of all the waste that's accumulated in your tank over time and inspect it for any problems.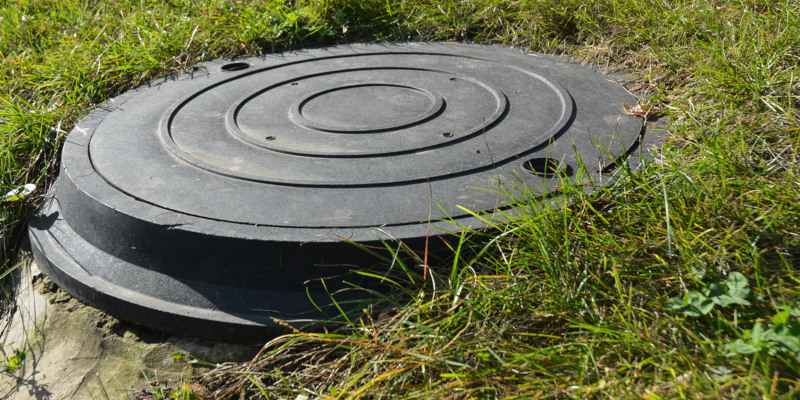 SEPTIC MAINTENANCE
If your property uses a septic system, septic tank problems are bound to pop up at some point. We're available to help you out, and we'll always respond to your request with urgency.
We can help with all your septic needs!
There are three primary septic services that we have to offer:
Septic pumping—Getting your septic tank pumped out on a regular basis is a key part of maintaining your system. Our team can put your system on a schedule and come in and pump your tank before it runs into a problem.
Septic diagnostics—If there's an issue with your septic system that you just can't figure out, we can take a look at it for you. Thanks to our experience, we know that we'll be able to determine exactly what's going on in hardly any time at all.
Septic repairs—A septic system that isn't working quite right is a recipe for disaster. Fortunately, we're always ready and waiting to come and take a look so you don't have to worry.
Regardless of whether you have us come and take a look at your septic system or pump out your tank, we won't disappoint. Contact us at American Waste Septic today to find out more about the septic services we have to offer in the Greenville, South Carolina area.
---
At American Waste Septic, we offer septic services in Greenville County, including Greenville, Simpsonville, Mauldin, Travelers Rest, Cherrydale, Taylors, Powdersville, Easley, Fountain Inn, Belton, Williamston, Cleveland, Marietta, Pumpkintown, Jones Gap, Pickens, Greer, Taylors, West Spartanburg, Lyman, Inman, and Woodruff, as well as Spartanburg County, including Moore, Duncan, Lyman, Spartanburg, Reidville, Wellford, and Inman, South Carolina.
Why choose American Waste Septic?
Keeping your septic system up and running is a dirty job, which is why you probably don't want to do it. Luckily, you have us at American Waste Septic on your side to help you out with all of your septic system maintenance and pumping needs. We've been working on septic systems throughout the Greenville, South Carolina area since 1990, and there's a reason why we're still around today. When you call a septic contractor for help, we realize that you want the best in the business. Not only are we confident that our services are unparalleled, but we know you won't find service like ours anywhere else. We believe the only way to run our business is by providing great service to our customers, and we will make sure we exceed your expectations every time we come to your home or business. The best part is that we realize that septic emergencies hardly ever happen when it's convenient, which is why we'll respond to your call urgently. You can rest easy knowing that we're just a quick phone call away! When it comes to septic problems, there's really no issue too big or too small for our friendly, professional team to handle.
Check out what some of our customers have said about our septic services.
Bonita Chester
★★★★★
Professional and courteous service!
Nancy C.
★★★★★
Found out our tank was full. Called Tim the owner, he told me he was really busy but that he would come out even if it was late afternoon to pump out our tank. He was true to his word and came out like he always has when I have called him. He pumped and flushed our tank and everything is working great again. Thank you Tim for your quick response and for helping us with our problem.
John Wright
★★★★★
Great guys! Came and pumped my tank quick and clean. Even picked up a mess in the yard that they didn't have to. Highly recommend
Dave Carpenter
★★★★★
Scheduled residential lift station maintenance with Tim (owner). He and his assistant were professional, on time and thorough. I would recommend American Waste for any septic or lift station work. The original installer of our station was unresponsive when I called for maintenance service. We will be using American Waste going forward.
Gloria Edwards
★★★★★
Went above and beyond to help out and get our setic tank cleaned out. Came out on a Sunday so we didn't have to miss work on Monday!!
regina connelly
★★★★★
Called the owner on Tuesday when our septic backed up. He was honest enough to tell us to pop the plug and sure enough it sprayed out because the tank was full. He showed up the next morning promptly at 11 AM. They worked in the rain and totally drained my septic tank. They were courteous, professional and got the job done. If you need honest, fast service, don't waste your time shopping around. Look at their many 5 star ratings. They deserve 10 stars, these guys rock!!!
Shane Oliver
★★★★★
They always do a great job and are on time. Would highly recommend.
Debbie Irby
★★★★★
Wow! What professional and timely service! Tim saved a Friday afternoon by going the extra mile to clean out our septic tank when an unexpected problem arose. Highly recommended.
Brian Adams
★★★★★
Professional service, said they would be here at certain time and they were. Quick and left hardly any evidence of work done would and will use again in the future.
D V
★★★★★
Did a great job very Knowledgeable came the next day after I called would Highly recommend!
Jeffrey Crews
★★★★★
They did a great job pumping my septic tank and are honest as to what they think is best for you.Called in, and they recommended, if I could, to wait a few days due to the rain because the sun might do the trick.Ended up still getting it pumped but appreciated that they weren't just out for the $.
Catherine Humberger
★★★★★
Great to work with; professional and courteous. Resonable prices. Showed up early. Knew their business. Highly recommended!
Gracie Lindsey
★★★★★
Great service, very responsive! Our company called them at 5:30pm with an issue and they were at the office the next morning at 8:30 to fix it.
Chris Wilson
★★★★★
Great service as honest as they come! No one ever wants to have to deal with a septic problem but call these guys first if you ever need someone. Save the money on an expensive option and trust them to tell you what's really needed and provide honest, local service. Highly recommended!!
Amy Bowlin
★★★★★
Very Pleased with the customer care that we received!
aleksey arsenenko
★★★★★
Absolutely great!!! Very professional, on time and with the smile. Not a lot of people like that around any more.
Robbie Hayes
★★★★★
These guys did a great job at my house. Very professional and experienced. I would definately recommend them to anyone.
We can handle any septic job, big or small.
Helpful Tips to Protect Your Septic Tank
Similar Services We Offer: